Travel Insurance Trip Cancellation Benefit
Vacations entail a great deal of money so besides your main travel insurance plan, make sure you secure a trip cancellation insurance too. If you still want to proceed with your travel plans without worries, protect your trip from future losses prior to departing. Consequently, you'll also be protected during your vacation.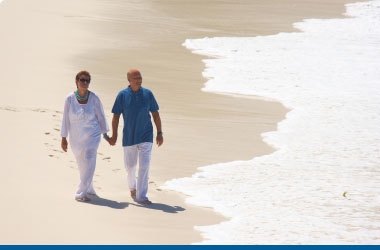 Just in case you're caught in a situation where you have no choice but to cancel a trip you've always been looking forward to, get a trip cancellation insurance to safeguard the money you invested. This popular travel insurance add-on will guarantee that you are compensated for any travel expenses previously paid including round-trip tickets, baggage check-in, booked rooms and the like. Simply put, you'll be reimbursed for your loss.
Delayed Return
Should you be delayed arriving from your destination, the delayed return feature will make sure you're compensated for stopgap expenses such as a hotel room accommodations and transportation costs.
Missed Connection
The missed connection benefit will cover all expenses incurred during the time you missed a connecting flight or cruise due to a delay or sudden cancellation. This benefit will cease once you join a departed cruise or hop on to a new flight.
Cancel for Any Reason
Although not a mandatory add-on to trip cancellation plans, the Cancel for Any Reason benefit allows you to cancel for any reason not listed on the policy and still be compensated.
Trip Cancellation
In a nutshell, trip cancellation reimburses you for any non-refundable previously-paid trip costs. Reasons like natural calamities, traffic accidents, weather disturbances and grave illness qualify for trip cancellation benefits and will be covered in most travel medical insurance policies with trip cancellation add-on. Read your policy carefully and take note of the details.
At Medipac Travel Insurance, we always advise our clients to purchase within 72 hours from the time they booked their trip. Coverage includes travel assistance, trip cancellation prior to departure, unlimited trip interruption, missed connection, delayed return, $700 worth of accommodations and meals, $100 personal pocket money, $250 baggage delay, $500 reimbursement for lost baggage and many more.
For more information about Medipac's Trip Cancellation add-on, visit the Trip Cancellation page at www.medipac.com.