Snowbird Talk: Length of Stay, 8840 Forms and Travel Insurance Claims and Coverage
Each year, snowbirds experience a variety of travel and travel insurance issues, even those of a medical nature. These concerns are discussed one by one through a regular segment in the Canadian Snowbird Association's quarterly publication, CSA News.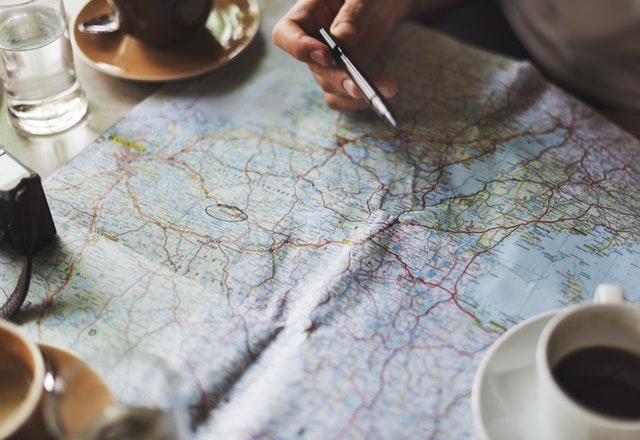 In Issue 103 of the publication, several snowbirds sent their queries and expressed their sentiments. The following are some of the issues addressed by the organization:
Length of Stay in the United States
One question was about the number of months snowbirds can stay in the United States every year and how such year should be determined (i.e. start date). He asked that his question be answered as simply as possible in "plain English."
CSA Editor's Notes:
Your first day of entering the border shall be your start date of the year. Snowbirds can stay in the United States for six months within a period of 12 months. In certain occasions, border officers will permit entry for a period shorter than the usual six months. Some snowbirds are given only 90 days to stay in the country. This is on a case to case basis, however. Strict compliance is a must regardless of the length of stay granted.
Some individuals find it difificult to differetiante the Department of Homeland Security, which used to be called INS, from the IRS. Taxes are calculated every year following the regular calendar but lengths of stay in the U.S. are computed based on a 12-month period immediately after crossing the border.
Filing of 8840 Forms
Husband and wife, both snowbirds, have been filing 8840 forms in the last few years since they have no income in the United States to declare. In 2016, the wife won big in Nevada-based casino. 30% of her winnings were withheld. She filed a tax return in January of this year along with an ITIN number. No income was declared for this filing. A month later, she received a tax rebate cheque. Is it necessary to file for 8840 for the year prior?
CSA Editor's Notes: Filing in the 8840 form is mandatory. It helps retrieve the 30% tax withheld from the wife's casino jackpot. Keeping a copy is also an advantage so every snowbird filing the 8840 must likewise do the same. The process may take time but rest assured it will benefit you in the long run.
Travel Insurance Claims
Wife and husband went to Hilton Head, S.C. in the last two winters for a period of three months each time. Is it possible to claim travel insurance on taxes?
CSA Editor's Notes: Certainly. During the Harper administration, the CSA had a hand in implementing travel medical benefits and poses.
Travel Health Insurance Coverage
Another concern is health insurance – which seems to be a regular topic among snowbirds and seniors. Not so long ago, one member shared that two of his acquaintances with a pre-existing "fatty liver" condition were refused medical coverage. The insurance provider asserted that the condition was not disclosed prior to purchasing a plan. In another case, the individual contracted an ailment that was not in any way diagnosed or connected to a liver condition.
Those two cases involved air evacuation from overseas back to Canada sans travel health insurance coverage. One of the patients had no idea that such a condition existed. Does that mean several snowbirds out there are suffering from a liver ailment without their knowledge? This information must be disseminated to the rest of the community. What is the best way to address this situation?
CSA Editor's Notes:
Fatty liver is a common condition. People from various age groups may have it. Contrary to preconceived notions, fatty liver is not a disease. It is the consequence of a person's eating habits or way of life. However, the two acquaintances mentioned above may have purchased the wrong insurance from a travel medical insurance provider with questionable motives. The insurance brokers were adamant on denying the claim by putting out information that were not there in the first place.
That is why CSA only recommends Medipac, the only provider trusted by us and the Royal Canadian Legion (RCL) to deliver quality travel insurance benefits. Medipac would have paid both claims, taking all facts presented into careful consideration. CSA's advise would be to write a letter to the insurance company's president and the brokerage company's key personnel (if involved). This sort of treatment should not be tolerated by the snowbird community.