September Travel Insurance, Snowbird Lifestyle Presentations and More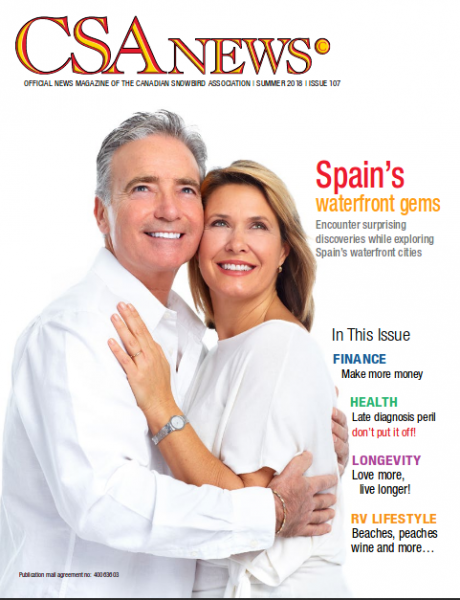 Medipac's Early Bird Travel Insurance promotions ended last August 13. Thank you to everyone who took the time to call, send emails and visit our North York office. We offered up to 28% discount on preferred plans.
Many of you purchased travel medical insurance packages and quite a number applied for multi-trip and trip cancellation plans. Hopefully next year, we can offer more to CSA members and walk-in policy applicants. The Medipac Team looks forward to seeing you again next year.
Snowbird Lifestyle Presentations
Summer came but soon it will be winter again. And off we go to our winter homes. To learn more about preparation tips and how best to go about the winter travel season, your best recourse would be to join the Snowbird Lifestyle Presentations. Admission is free for all shows.
This September, the Canadian Snowbird Association and Medipac Travel Insurance will be travelling to five Canadian provinces. The tour will officially kick off in Calgary, Alberta. You may also stay tuned for the CSA and Medipac caravan in these areas:
Sherwood Park, Alberta
Saskatoon, Saskatchewan
Vernon, British Columbia
Brandon, Manitoba
The shows will end in Ontario with major stops in St. Catharine's, Oshawa, Nepean and Belleville. If you happen to be in any of these areas and it's convenient for you, you're more than welcome to attend. And if you're not, no need to worry. Another schedule will be arranged for next year.
Visit the CSA Website
Schedules for the 2019 Snowbird Extravaganza and Snowbird Lifestyle Presentations will be posted soon. Visit the CSA website regularly for more updates.
Key takeaways:
The shows provide a venue for learning about the whole snowbird experience and receiving golden nuggets from veteran snowbirds.
You can listen questions and concerns that may enlighten you in your own snowbird journey.
The shows are free.
It's worth your time to participate since there will be plenty of entertainment as well (music and some icebreakers).
Snowbird Currency Exchange Program
Please also be reminded of the Snowbird Currency Exchange Program. No more than $2 per monthly transfer will be charged to annual paying members, and none for lifetime members. Our website records all present and previous rates. Quickly drop by if you want to compare rates. Contact the CSA office for further enquiries or to enrol in the program.
This program does not charge new user fees that certain states and financial firms in America usually impose on global money transfers. You can save some money in the process.
Special Action Fund
Thank you to everyone who donated to the Special Action Fund. All donations will be used to fund various snowbird government advocacies. Funds enable us to quickly respond to emerging issues.
And to everyone who took the time and exerted effort to renew their CSA membership, thank you also. Very much appreciated. Membership renewal is not difficult. Just send a notice on www.snowbirds.org or call the CSA office.
Safe travels!