Medipac Travel Insurance Plan Benefits
Before you purchase a travel insurance plan, make sure you'll be transacting business with a service-oriented provider. How to differentiate a tricky travel insurance provider from a sincere one? Easy. Take a look at the policy they're offering. If the potential provider prevents you from reading the policy prior to buying, then you have cause to suspect they're withholding something – salient information that may cost you a lot when overlooked.
Be wary of travel insurance policies that always say "DON'T," "UNLESS" or "IF." Conditions and non-inclusions give you a glimpse of the kind of program you'd likely be getting if you push through with your purchase. Buying travel insurance requires thorough research.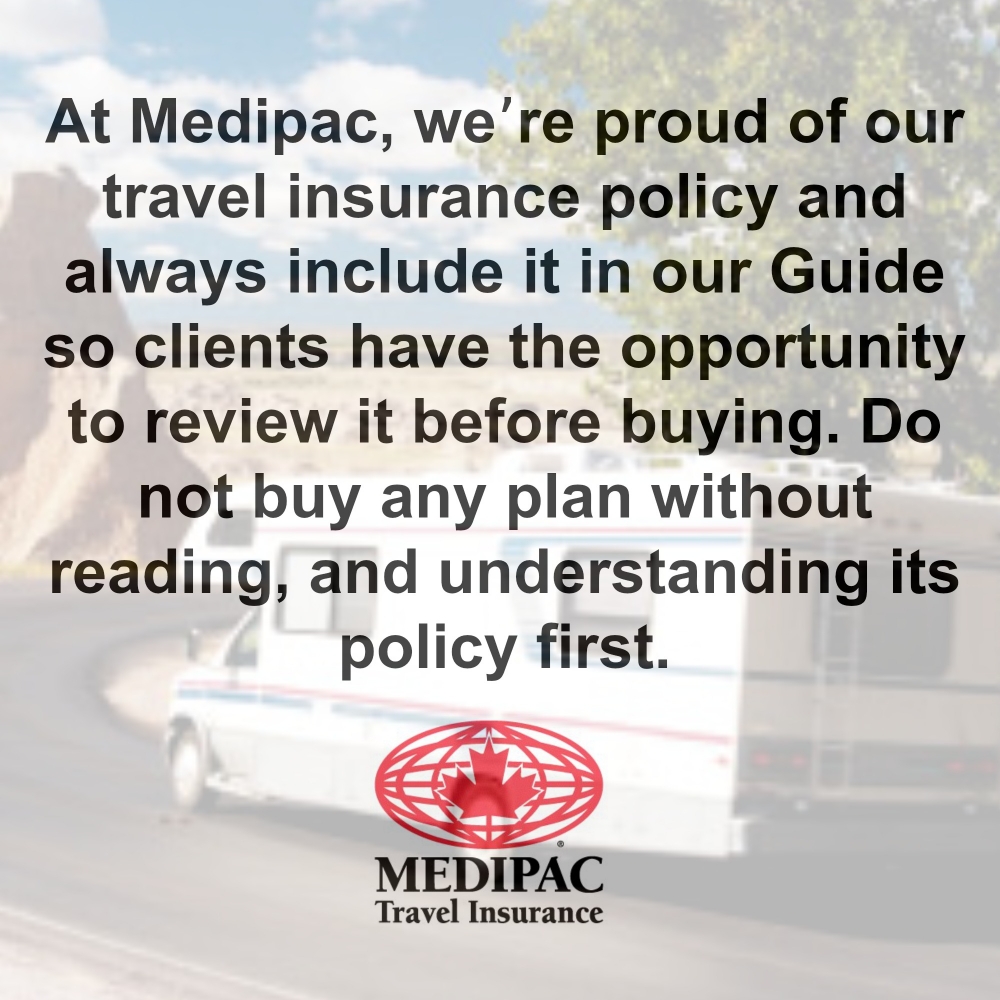 Just to give you an idea, though. What sets Medipac Travel Insurance apart from other travel medical insurance providers is that while they have a long list of conditions and exclusions, we provide full coverage for most stable medical conditions, regardless of age. The benefits we offer are exceptional and our travel insurance policy is written in simple and friendly language. We highly appreciate clients who disclose the whole truth about their health to us because this lets us find ways to serve them and future clients better.
We offer up to $2,000,000 USD emergency medical benefits covering the following:
Air Ambulance Transport Including Ambulance and Paramedic Fees
Physician's Care
Hospital and Emergency Room Coverage
Emergency Dental Coverage
Prescription Drug Coverage
Vehicle Return Coverage
Return of Spouse and Dependent Children Benefit
Return to Canada for Further Medical Care
Sponsorship of a Relative's Travel Expenses (For More Severe Cases)
Specialized Medical Care (i.e. Chiropractor, Coronary)
Medipac Travel Insurance has a 24/7 medical emergency hotline operated by seasoned medical professionals. You can contact Medipac Assist for caring assistance and referral advice on any medical emergency through our toll-free number. Our dedicated team will make sure you'll get the best hospital, clinic or physician service possible.
No wonder the Canadian Snowbird Association and the Royal Canadian Legion, two leading organizations in Canada, highly recommend Medipac Travel Insurance.