Snowbird Talk: Border Crossing and Flexible Travel Insurance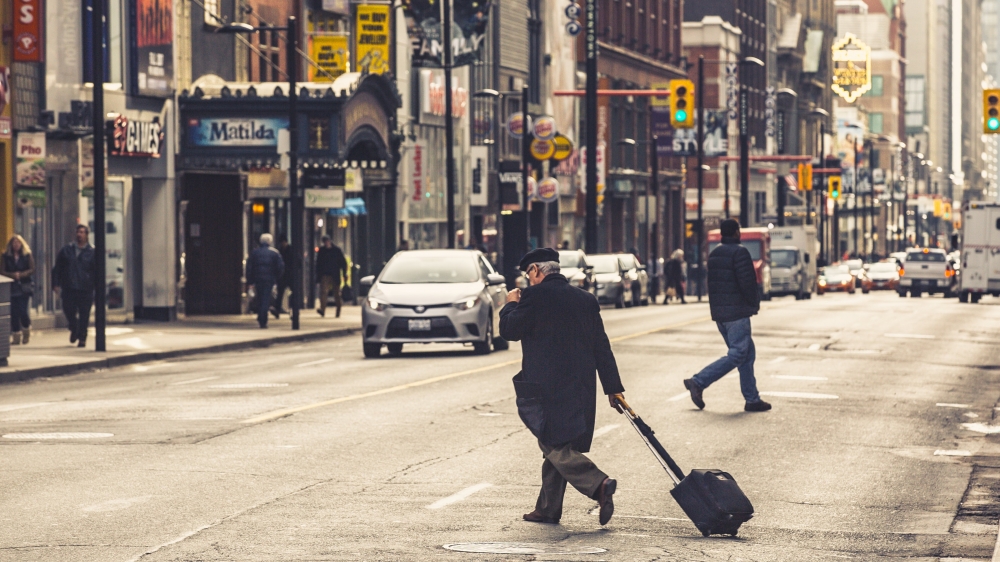 Here's another round of Snowbird Talk – discussions on issues surrounding snowbird travels. This time snowbirds have expressed their concern over crossing the United States border. Below is a run-through of these concerns and the responses given by the CSA:
Belligerent Border Guards
Border guards in the United States have been a cause for concern for many Canadian snowbirds and travellers. One letter sender remembered a statement about border guards in CSA's 2017 fall issue and said they could not agree more. After all, it is true that border guards make "many and varied decisions" that are beyond reason.
According to the letter sender, he and his wife regularly visit California between October and April, spending less than six months each year to escape the winter. They went back to Canada for 30 days some years ago from December until January. They attempted to return to the United States but a guard at Montreal Trudeau Airport told them that doing so would mean exceeding their maximum length of stay of six months. Based on the guard's understanding, one has to be outside of U.S. borders for a full calendar month so those days will not be added to your six-month maximum stay.
However, since the were presented in the United States for at least a day in January, the entire January would be counted as part of their allotted length of stay. The letter sender and his wife were treated as if they never left country between December and January even though the couple was out of the United States in excess of 30 days. To make matters worse, the border guard confiscated their passports while simultaneously shouting that he has had it with non-U.S. citizens. He yelled "you have no rights!"
After that encounter, they were led to the inspection area and kept in detention for around two hours, almost missing their flight. The supervisor asked some brief questions before telling them they were free to go. All because U.S. border guards were "uninformed", in dire need of training and "belligerent", the whole ordeal became too stressful and caused a lot of anxiety for the couple
Editor's Notes:
Key points of the letter were highlighted to provide readers a bird's eye view of what it's like to cross borders. As foreigners, we have been permitted entry into another country and that is indee a privilege. While it is true that many border guards and United States residents believe Canadians have no right to enter ther country, it does not take much to be friendly. Besides, the border guards are not the only problems Canadians face when crossing borders. The Canadian Customs is also an occasional source of worry.
Green Card
Canadians are not allowed to work in the United States unless they apply for a green card. Nowadays working in Canada means many things. This includes remote jobs or freelance projects you can bring with you anywhere. One letter sender says he works in software and when he travels to Florida, he earns a living with his laptop. He earns no money from American companies but works for a Canadian company in Ontario.
His entire work is based in Canada and a Canadian company pays his salary and deposits it to a Canadian bank. However, since he's in the United States throughout winter, he wonders whether this kind of arrangement breaks any laws. He decided to consult CSA to get some answers.
Editor's Notes:
Green card situations concerning Canadian citizens in the United States vary but working remorely is fine. There is nothing wrong with a Canadian working for a Canadian company inside the U.S. No job has been taken from an American citizen, which is the topmost criteria for admitting foreigners to the country. As long as your employment is governed by Canada's laws, so there is no need to worry. The Snowbird Visa is also trying to sort out this gray factor.
Best Travel Medical Insurance for Border Crossing
Border crossing can be risky in more ways than one for Canadian seniors. Many travellers crossing the U.S. from Canada travel by car. Only a handful of these Canadian travellers have travel insurance much less think about purchasing one to protect against medical emergency costs abroad.
Whatever your reasons for crossing the U.S. border and regardless of your length of stay, travel insurance is a necessity.
Getting injured or falling ill - anything can happen from the moment you crossed the border to the time you exit. These unexpected circumstances require medical attention often at the cost of your savings. And everyone knows just how expensive U.S. healthcare can be (even for the simplest affliction).
It is a fact that cross border medical emergencies cost many Canadians between tens and hundreds of thousands of dollars. Unless there is a sound financial buffer, this can be very costly for Canadian families. The Canadian Government Health Insurance plans may have mitigated such costs had the emergencies occurred within Canadian borders.
Medipac, the only travel medical insurance provider trusted by the Canadian Snowbird Association and the Royal Canadian Legion, suggests preparation. Prior to crossing the border, purchase a plan that you think can give you the best coverage. Compare travel insurance plans first before making a final decision. Make sure to select a flexible, non-traditional travel insurance policy. Otherwise you would be paying more than necessary.