Testimonials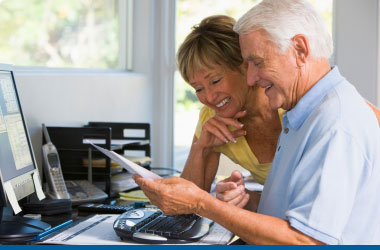 Travel Insurance Tips
Every travel insurance policy has limitations and conditions. Ensure you understand the Pre-existing Condition Clause of your policy, and note that these conditions usually apply before your departure date, NOT when you purchased the policy. If you purchase an annual plan, these conditions apply to the departure date of each and every trip.

Medipac's 90-day stability period and clause wording combine to be one of the fairest and most liberal Pre-existing Condition clauses in the industry.
I have just purchased a short term policy using the online application. I was impressed with the whole procedure. This was my first purchase from Medipac. Thanks
- Dale H.
Lynn and I are most appreciative of your staff and their outstanding efforts to create extremely positive customer relations.
- R. B. and Lynn Todgham
Thank you for your assistance in this matter and for the outstanding help extended to my wife and I in getting us back to Canada for further diagnosis and treatment.
- J.A. Pickard
Please be notified that Marie is an excellent asset to your staff. She was polite, patient and kind as well as very efficient in her work with all the questions that I asked. It was a pleasure to have her guidance.
- Catherine Tirpko
Thank you for the prompt, compassionate, considerate customer service. You are a highly professional company with excellent customer service and that is why I continue to use Medipac.
- F. Braun
I would like to extend my gratitude to everyone at Medipac for their professionalism, care and attention in my time of need. The prompt, courteous management of my claim including the handling of bills and expenses on my behalf has not gone unnoticed.
- X. Narace
I would like to express my sincere thanks and gratitude to the Medipac staff for the helpful advice that they gave me, their friendliness, professionalism, attention to detail and prompt service.
- Morris
Thank you once again for your wonderful service. Your staff members are some of the most helpful and caring around!
- Brenda Gardner
I found your staff member to be the most informative, helpful and pleasant responder when I contacted Medipac by telephone. Thank you.
- Elizabeth Pellerin
I would like to thank you for being there when I had my medical emergency. Everyone has been wonderful and made what could have been a very stressful time easier on me and my family. I couldn't ask for more from your company.
- Jean Mialkowski
The professionalism and dedication to solving our problem was greatly appreciated and reflects on both your product and office.
- Bob & Theresa Bromley
Thank you again; everyone we dealt with was very patient, kind and understanding, and helpful at all times. We can certainly recommend your company to our snowbird friends.
- Peter
I would like to thank Medipac for their expert advice, care and attention in getting my son and I home and with sending my husband home so quickly.
- Shirley Priore
I would like to take this opportunity to thank your company for all of the assistance they gave us at this very stressful time. Thank you to the girls I spoke to on the phone every day.
- Patrick and Joyce
Thank you once again for the caring and professional help that you gave me during my illness...it was very much appreciated.
- Jill McClurg
As you are no doubt aware, here in RV parks in Arizona medical insurance is a big topic of conversation and when a health issue strikes, everyone expresses concern. Medipac's name has been highly praised here.
- Irene
I have been a user of Medipac coverage for the past 5 years during our stay at our home base in Arizona. I became ill…and suffice to say Medipac delivered...I wish to thank Medipac and its employees for their support and service.
- W. Gardner