MEDIPAC TRAVEL INSURANCE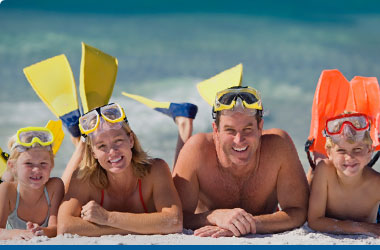 Travel Insurance Tips
If you plan to take more than one trip during the upcoming year, consider purchasing an annual travel insurance plan, rather than applying for travel insurance before each trip. You can save time and money.

Medipac's 23-day or 33-day Annual Add-on is perfect for seasoned and regular travellers who plan to travel more than once during the year - the savings can be significant!
CONTACT US
Medipac strives to provide customer experience that is both easy and professional. Our call center lines are staffed with dedicated customer service representatives who can recommend the best travel insurance packages for your needs. The Medipac Walk-in Center is open to clients wishing a more personal, face to face experience.
Call Centre Hours of Operation
(in Eastern Standard Time)

Monday to Friday : 8:00 a.m. – 7:00 p.m.
Saturday : 9:00 a.m. – 5:00 p.m.
Walk-in Centre Hours of Operation

Monday to Friday : 8:00 a.m. – 7:00 p.m.
Saturday : 9:00 a.m. – 5:00 p.m.
PHONE NUMBERS
For Enrolment and Administration

Toll Free: 1-888-633-4722
Local Number: 416-633-4722
Fax: 416-441-7030
For Emergency Assistance Only - Available 24 hours:
Toll Free Medipac Assist from the U.S.A. and Canada: 1-800-813-9374
Local or collect from other locations: 416-441-6337
For Claims Assistance
Toll Free: 1-888-311-4761
Local Number: 416-441-7073

E-MAIL
E-mail Address: admin@medipac.com
Please Note: NEW applications and or changes to existing policies cannot be accepted via e-mail.

LOCATION

Medipac Walk-In Center and head office
180 Lesmill Rd.
Toronto, Ontario, M3B 2T5
Highway 401, Leslie Street exit