More than just Travel Insurance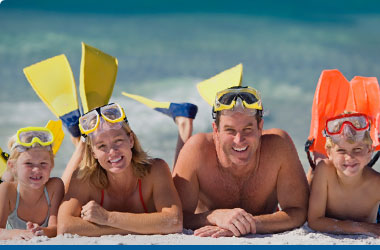 Travel Insurance Tips
Before you purchase a travel insurance plan, ask about the assistance services – most assistance companies are disinterested third parties that route medical emergency calls to call-center clerks, rather than to real doctors and nurses.

At Medipac Assist, medical professionals will answer your calls – much more expensive, of course, but we take our responsibilities seriously! Minutes can save lives.
More Than Just Travel Insurance
"An informed traveller makes a safe and happy traveller."

Travel insurance can often be a complicated yet necessary purchase for all Canadian travellers and snowbirds alike. Since its inception, Medipac Travel Insurance has been offered with the understanding that an informed consumer is a safe and happy traveller. In support of this philosophy, and for over 15 years now, the Medipac group of companies ("Medipac") has been publishing the CSANews magazine (a snowbird lifestyle magazine) and hosting small and large scale snowbird and travelling Canadian lifestyle events across Canada, the United States and Mexico.

CSANews magazine is published four times per year and is the official publication of the Canadian Snowbird Association (CSA). CSANews features editorial content and articles that are dedicated to the unique lifestyle of travelling Canadians and snowbirds. Although many publications cater to the mature market, none cater exclusively to the snowbird lifestyle.

In Canada, we host the event series called Snowbird Lifestyle Presentations, prior to each travel season, bringing our clients and other snowbirds a day of fun filled entertainment and relevant and important travel information – our shows are always free of charge for clients of Medipac Travel Insurance!

In the U.S., we come to you! Medipac hosts two different series of lifestyle shows; the Snowbird Extravaganza series and the Winter Information Meeting series. All events are dedicated to the appreciation of Canadian Snowbird Association members, client of Medipac Tavel Insurance and our friendly American hosts. All are free of charge and host an array of world class entertainment. Our largest event hosts over 35,000 people during a two-day event in Lakeland, Florida.
Watch some of our videos and live entertainment featured at Snowbird Extravaganza on YouTube.

Get a quote on travel insurance... »

Buy travel insurance online... »