Money Saving Options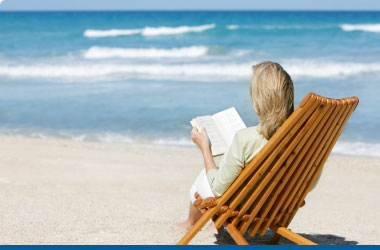 Travel Insurance Tips
If your upcoming birthday places you in the next higher age band, your premium can increase by 20-60%.

You can save money by departing earlier than planned, prior to your birthday. Even if you purchase a longer trip, your travel insurance premium may be lower, because you can now use a less costly age band.
Travel Medical Insurance Options
Medipac Travel Insurance provides a number of options that can help you save money so that your premium is cheaper but with the same comprehensive benefits and coverage.
Early Bird Travel Insurance is now available.

Early Bird at a Glance:

Purchase before August 12 and save 5%,

Save up to an additional 23%,

with our Claim Free, Loyalty and Provincial Discounts,

Plan ahead and lock in your rate for ALL trips departing between now and June 30, 2020,

Enrol in our interest-free, four-instalment payment plan, and

If your rate decreases for our Main Season Plan, we'll send you a refund for the difference.
MONEY SAVING OPTIONS

Medipac has three (3) programs to help our NEW and existing clients save money, up to 23% off.
Claim Free Discount save up to 10%.
Loyalty Credit save up to 8%.
Provincial discounts: if you are from PEI, Nunavut, the Northwest Territories or Yukon, you'll automatically save an extra 5%.
Start saving today!

Deductibles: Medipac offers different deductibles on your travel insurance, ranging from $0 to $10,000. The higher your deductible, the more you save. But only choose a deductible that you can afford.

Top-up Options: Many Canadian travellers have existing coverage through a pension benefits plan or existing group plan. These plans are typically limited and only offer 15-60 days of coverage, whereas most snowbirds travel for up to 6 months. Medipac's Top-up option allows you to use the days provided by your existing insurance for the first part of your trip, and "top-up" the remaining days with coverage from Medipac Travel Insurance.

Federal Superannuates: If you are a member of the Public Service Health Care Plan (PSHCP), and recognize that the basic travel medical benefits provided under PSHCP are limited, you can purchase Medipac Travel Insurance for your entire trip and receive a credit toward your purchase. **Also receive a 40-day annual plan at no extra cost.


What are the travel insurance coverage options »