Coverage Options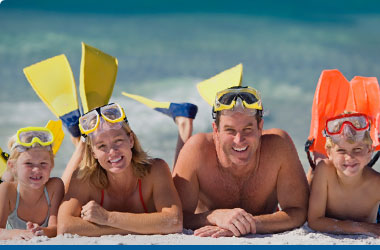 Travel Insurance Tips
Every travel insurance policy has limitations and conditions. Ensure you understand the Pre-existing Condition Clause of your policy, and note that these conditions usually apply before your departure date, NOT when you purchased the policy. If you purchase an annual plan, these conditions apply to the departure date of each and every trip.

Medipac's 90-day stability period and clause wording combine to be one of the fairest and most liberal Pre-existing Condition clauses in the industry.
TRAVEL INSURANCE COVERAGE OPTIONS
Annual Add-on: Save time and money with Medipac's 23-day Annual Travel Insurance Add-on. Either add it to your main season trip plan or buy it as a "stand alone" product. Save time by having to apply only once for travel insurance, and save money when you travel 2 or more times. Coverage is for an unlimited number of international trips up to 23 days, and up to 90 days within Canada, outside your home province.

MedipacPLUS: Protect your Claim Free Discount while increasing your coverage from $2 million to $5 million USD. MedipacPLUS also includes Return to Canada, Accidental Death and Enhanced Medical Evacuation benefits, all for one low price of $59. Read the MedipacPLUS Endorsement...
Family Plan: If you and your spouse are under the age of 61, and travel with your children (<40 days), enrol in the Medipac Family Travel Insurance Plan and cover up to 4 people on the same plan for one low price.

Easy Trip Extensions: Leaving a few days early, or returning home a few days late? Don't take the chance travelling without coverage. Simply call Medipac for an extension from wherever you are.

Trip Cancellation Insurance: This low cost coverage protects you if you are unable to travel or if your trip is interrupted due to an insured event that occurs. Coverage provided by trip cancellation insurance is for the prepaid unused portion of your trip that is non-refundable and non-transferable to another travel date.

Personalize Insurance Quotation: If you do not qualify (not eligible) for Medipac Travel Insurance, or if you want coverage for a "Pre-existing Condition" that would otherwise be excluded, call and ask for our Special Underwriting Application so we can review your case. In the past we've been able to offer coverage to over 70% of those that applied.



Get a quote on travel insurance »

Buy travel insurance online »
Back to Travel Insurance Plans »
Next Travel Insurance Plan - 23 day Annual Plan »