Medipac Travel Insurance FAQs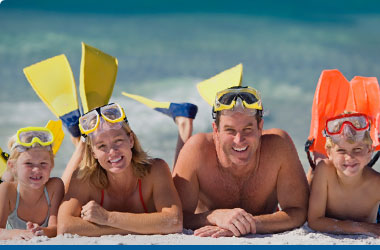 Travel Insurance Tips
Some travellers leave a few days earlier or return home a few days later than originally planned, without advising their travel insurance company. What they do not realize is that, statistically, the two highest incidences of claims are at the beginning and at the end of trips.

This means no insurance protection when it is needed the most. Many insurance plans will void your insurance if such information is withheld. Call your insurance company if you have a change of plans.
Medipac Travel Insurance Frequently Asked Questions
Do I have to be a member of the Canadian Snowbird Association (CSA) to purchase Medipac Travel Insurance?
No, CSA membership is not required to purchase Medipac Travel Insurance. However, the CSA, as an independent not-for-profit volunteer based organization, has exclusively endorsed Medipac Travel Insurance for over 20 years. Medipac is Canada's preferred choice for travel insurance. Visit
www.snowbirds.org
to learn more about the advocacy work of the CSA that supports travelling Canadians and snowbirds, alike. We encourage you to become a member and to support their efforts. Membership in the CSA also includes access to great benefits designed for the unique snowbird and travelling Canadian lifestyles.
What is the maximum time I can travel outside of my home province?
There are two issues to consider:
To remain eligible for your Canadian provincial/territorial government health insurance, within a year you cannot travel outside your province/territory of residence (including travel within Canada) for more than a total of 6 months (183 days) or 7 months (212 days) if you live in Ontario or Newfoundland. A "year" may be a calendar year or any twelve-month period; check with your ministry of health for full details. Foreign countries have their own rules on how long they will permit a visitor to stay within their borders.

In the U.S., in general, Canadian citizens are permitted entry for a maximum of 6 months in a twelve-month period; however, this is just the maximum duration possible. U.S. Customs and Border Protection (CBP) officers have complete authority to limit your stay, for any reason, to a duration less than the 6-month maximum or deny your entry altogether. In addition, CBP officers may use a simplified method of calculating your maximum 6-month stay which could result in your being admitted for 180, 181, 182 or 183 days.
For more information, join the Canadian Snowbird Association. Included in the membership dues ($25 per year) is a Travel Information Guide that answers many of these and other important questions related to the travelling Canadian lifestyles.
What happens if I cannot travel on my scheduled Departure Date?
Simply call us before your scheduled Departure Date to change your travel dates. With all Medipac policies, the first change to your Travel Insurance Policy is FREE; subsequent changes will incur a $20 administration fee.
What happens if I am unable to travel due to an immediate family member (or myself) becoming ill? What happens to my insurance?
You would be able to apply for a full premium refund, LESS a $50 per policy administration fee. You must, however, notify us of your plans before your policy's Effective Date of Insurance, otherwise only a partial premium refund will be available. For full details, please see "Refund Policy" on page 39 of the
Medipac Travel Insurance Guide
.
If I want to stay later than planned on my Single Trip or Annual Plan, can I extend my policy? How do I do this?
Yes, you can extend the coverage of your Single Trip Policy or a trip under your Annual Add-on (Annual Plan) if you decide to travel for a longer period of time. To do so, simply call our customer service centre at 1-888-MEDIPAC (1-888-633-4722) or collect from outside the U.S. and Canada to (416) 441-7070 before your Medipac Travel Insurance Policy expires. You must apply for an extension, and have it approved, prior to the Expiry Date of your Policy. No extensions will be granted if you have incurred a Claim under your Medipac Travel Insurance Policy. An administration fee per person, per extension will apply. For full details, please see page 10 of the
Medipac Travel Insurance Guide
.
I am currently covered with another insurance company. In the case that I want to stay longer, can I purchase coverage with Medipac for the extra days from my travel destination?
No, top-up coverage must be purchased from within Canada prior to your Departure Date and Effective Date of Insurance. If you think it is likely you will stay longer or plan to travel for longer than your existing insurance coverage, we suggest you purchase a top-up plan with Medipac before leaving on your trip. If you are unsure of how long you will be travelling, you can purchase a minimum 3-day top-up plan with the option to extend your coverage during your trip, if needed.
How much time do I need when applying for coverage? When should I apply for travel insurance?
This depends on the format by which you apply. If you apply for, and purchase, insurance online you will receive your policy cards and confirmation of coverage via email immediately upon completion of your purchase.

If you apply by phone or fax, we do request that you leave a minimum of 3 business days before your Departure Date.

Finally, if you apply by mail, we advise to send in your application at least 2 weeks before travelling to ensure that it is received and processed in advance of your trip. If we have processed your application, but you have not yet received your policy documents in the mail, please notify us so that we can advise you of your policy details as well as arrange to send you policy confirmation by other means (email, fax or by mailing a copy to your travel destination).
Are your rates different for travel to countries other than the U.S.?
No, Medipac Travel Insurance rates are not dependent on your destination. While health care costs in the U.S. are typically quite expensive when compared to many European and Asian nations, there are other plan benefits that have the potential for significant expense when travelling abroad, such as the Air Ambulance and Emergency Air Transportation benefits.
What is the difference between Medipac's categories: Preferred Plus, Preferred, and Standard?
Preferred Plus, Preferred and Standard refer to three different rate categories under the Medipac Travel Insurance Plan. Your rate category is determined by answers you provide in response to a series of medical questions on the
Medipac Travel Insurance Application
.
It is important to note that coverage and the benefits provided are the same regardless of which rate category you qualify for. Only the insurance premium is different between categories. Travel insurance premiums are dependent on your medical condition and are determined during the application process.
Why do I have to complete a new application every time I travel? Especially when I have already travelled with Medipac this year?
For every Single Trip policy, Medipac requires a new application form. This is because the application form is specific to the dates of coverage you request on the form and the medical questionnaire within the application is based on the date of your application.
Also, the
Medipac Travel Insurance Application
form is often modified 1 to 2 times a year for each travel season.
Do I need to notify Medipac every time I travel on my Annual Add-on plan?
No, you are not required to notify Medipac before you depart on any trip under the coverage of the Annual Add-on. If you plan to travel for longer than the maximum coverage of the Annual Add-on (23 days outside Canada, 60 days within Canada, outside your province of residence), you must arrange for additional coverage. You are, however, required to provide proof of your departure dates in the event of a claim.
Why is written proof of coverage needed to top-up my existing insurance through my Credit Card?
Travel health insurance coverage offered in association with credit cards varies greatly between credit card providers and even between types of cards under the same provider. In some instances, these plans are rendered NULL and VOID if used in combination with another company's insurance. In this case, your coverage with Medipac would also be compromised and you could end up with no coverage at all. For this reason, we ask for proof, in writing, to ensure that your credit card provider's coverage is in full force and effect when topped-up with the Medipac Travel Insurance Plan.
Why can't my son or daughter complete the insurance application for me?
There may be significant penalties, limitations of coverage and even the possibility of rendering your policy NULL and VOID if your application for insurance is not complete or if it is not accurate. For these reasons, we recommend that you complete your application yourself, as you are ultimately responsible for your insurance application. Further, as the application form becomes a part of the insurance contract, as the insured, you must sign your own application or risk voiding any policy resulting from the application form. Persons appointed as your Power of Attorney may sign the application form; however, supporting documentation is required when applying.
I wasn't able to travel last year due to medical reasons. Why have my discounts been reduced? Or, why am I now only receiving the Loyalty Credit and not a Claim Free Discount?
This is because Medipac discounts are based on purchases in consecutive years. If a year is missed, your discount is automatically removed. In cases where health was the reason you did not travel, please contact our office to inquire about the possibility of having your previous discount percentages, or a portion of them, reinstated. Situations are reviewed on a case by case basis and, unfortunately, there is no guarantee that any of your previous discount qualifications can be reinstated.
Why can't I get a Personalized Insurance Quote immediately?
Due to the more detailed nature of the application required for a Personalized Insurance Quotation, and the fact that each application must be reviewed by our medical underwriting team with a quotation generated based on your unique situation, we are unable to provide personalized quotations immediately over the phone. However, we do strive to provide quotations as soon as possible once we receive your Special Underwriting Application form.