Travel Insurance Claim FAQs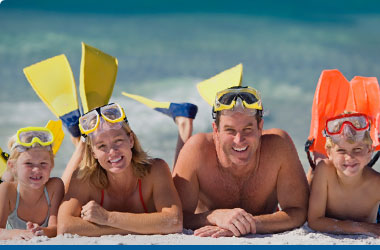 Travel Insurance Tips
Many travel insurance policies require proof of departure and return. Purchases at "Duty Free" and using credit cards or cash debit cards on your last day at home and first day away are convenient ways of establishing a record that can be retrieved later.

Medipac recommends using a passport for all your travels, and asking that it be stamped upon entering and leaving any country. That's indisputable proof!
Travel Insurance Claim Frequently Asked Questions
A witness can be anyone who has seen you sign the
travel insurance claim form
, and can include a family member, friend or neighbour. A witness signature is a requirement from the Provincial Health Insurance department.
If the bills you have submitted meet the requirements of a proper bill, then we will apply this portion towards your deductible. However, if the bill submitted does not meet the requirements, then there will be a delay in processing any other provider bills received by
Medipac Travel Insurance Canada
. In order to process in a timely manner, we request your deductible up front, and we can then reimburse you for the bills you have already paid.
* Proper bill requirements can be found on the reverse of your travel insurance policy card.
The Regie is a requirement from the Government of Quebec (Quebec Health). This form, in conjunction with the Power of Attorney, allows Medipac to pay bills to the providers on your behalf.

The Power Of Attorney form is a requirement of Quebec Health. It is not to be mistaken for a general power of attorney form which allows an individual of your choosing to act in your stead. This form, in conjunction with the Regie, allows Medipac to pay bills to the providers on your behalf.

These forms are a requirement by the Government of B.C. (B.C. Health). They allow Medipac to pay bills directly to providers on your behalf. In essence, you submit the bills to Medipac for handling instead of forwarding the bills to your provincial government.

As a requirement from your provincial government, a medical bill must be produced for any medical attention you obtained while out of the country. Bills must meet certain criteria in order to be considered a proper bill (e.g. procedure codes, diagnosis codes, Tax ID, etc). If the bill or receipt submitted does not meet these requirements, then Medipac will attempt to obtain this information from the health care provider on your behalf. Until this information is obtained, the bill is considered incomplete.

Completing the Co-ordination of Benefits section of the Emergency Medical Expense Claim Form allows you to complete your obligation to Medipac by providing proper disclosure of your other insurance information. You are encouraged to indicate your former employer's name and in the address section, simply enter "no longer in business."

When completing this section of the claim form, you may simply enter 'deceased' as the spouse name. If you still receive health benefits as a surviving spouse from their former employer, please complete the remainder of this section.

Proof of Departure can be provided in many forms. The most common items are a hotel/motel receipt from the first night across the border, a boarding pass for your flight from Canada to your destination or a credit card receipt incurred out of the country on the first or second day of your policy.

It is difficult to predetermine the length of time it takes to process a claim. Once a claim is opened, certain claim protocols are followed. These include obtaining your completed claim form, deductible (if applicable), medical records (if warranted) and proper bills from medical and other providers. Once all records are obtained, a medical review is completed and then the file is sent for final adjudication. As there are many facets to a claim, this process may be lengthy. Medipac strives to process all claims within 5 business days from receipt of all required documentation.

For your protection, a Last Will and Testament must be an original copy, or a notarized copy, to ensure that we are dealing with the proper individual named as executor/executrix and that we are conforming to legislative requirements.

The claim form is your authorization for Medipac to pay bills to medical and other providers on your behalf. It also allows Medipac to request additional information from the providers, such as proper bills and medical records, as needed.

Deductibles are in U.S. dollars, as indicated on your application for
travel insurance
. Premiums, on the other hand, are in Canadian dollars.
If your bills were paid in U.S. dollars, we will issue a U.S. dollar cheque for reimbursement. If your bills were in Canadian dollars or any foreign currency other than U.S. dollars, we will issue a cheque for reimbursement in Canadian dollars.

A claim file undergoes an adjudication process. During the claim procedures, if there is any information missing, such as a claim form, proper bill, medical records, etc., the file cannot be settled until this information is obtained. If you receive a bill from a provider, simply call the claims line for a status update of your file. Often Medipac can call the provider and request that any invoices are forwarded directly to Medipac for faster service.

If you have entered the other insurance company information on your claim form, and have advised Medipac that your require assistance in obtaining the deductible from your other insurance company, we will contact the other company on your behalf. Note: you must pay your Deductible up front, and may have to complete additional forms required by your other insurance company. Medipac is happy to assist in any manner, but the decision to reimburse you is entirely up to the other insurance company.

Government health insurance plans vary by province and are limited in terms of out-of-country coverage. Some provinces pay as little as $75.00 a day, whereas the cost for an average hospital stay can be more than $10,000 a day. Due to these varying costs, it is difficult to determine how much is paid out by your provincial plan. However, coverage is inadequate and you should not rely solely on your provincial health care plan to cover costs of sickness or injury while traveling out-of-country.

The deductible is only applicable once for the policy, regardless of the number of claims for that policy.

When making a claim under the Return to Canada benefit, you only need to complete the 'Patient Information' section of the Emergency Medical Expense Claim Form, and then sign and date on the reverse of the form. Please note that you must also have a witness sign and date the claim form. A deductible is not required when claiming under the Return to Canada benefit.

Although your file is administered by our Claims Department, we do not consider Return to Canada claims as a claim applicable to our
Claim Free Discount
program. As such, this type of claim does not affect your 'Claim Free' status or discount with Medipac. Note: even if you had one other payable medical claim, your MedipacPLUS benefits will allow for preservation of your discount. If you had a second payable medical claim, you may lose your Claim Free Discount, but will be entitled to your Loyalty Credit for future purchases.
In order to ensure proper and timely handling of your claim, we request that all documentation be forwarded to our Claims Department. The Claim Form, affidavit, notarized copy/original death certificate and boarding pass/flight information (for the initial trip to Canada, as well as the return trip) are required. Submitting this information will support your Claim during the adjudication process, to ensure that all benefits are applicable and that your claim is not delayed due to insufficient information.

This information is outlined in the endorsement you received with your travel insurance policy, as well as in the
Medipac Travel Insurance Guide
. To clarify, immediate family is defined as mother, father, son, daughter, mother-in-law, father-in-law, son-in-law, daughter-in-law, granddaughter and grandson.
The Return to Canada benefit is applicable when a member of your immediate family becomes deceased while you are on your trip and you wish to return to Canada to attend the funeral and then return to your vacationing destination. The benefit will not apply for any trip you make to visit a family member who is not yet deceased. The Return to Canada benefit is also applicable in the event that your primary residence in Canada becomes uninhabitable due to a natural disaster while you are on your trip. Please refer to the endorsement you received with your policy card package or to the Medipac Travel Insurance Guide for further details.

You should contact Medipac as soon as you decide you will be returning to Canada under the Return to Canada benefit. A Claim Kit will be sent to you and will outline documentation required to administer your Claim. We understand that contacting Medipac may not be a priority at the time, but we encourage you to do so in order to avoid any late notification penalty or possibility of reduced benefits.

The Medical Evacuation benefit is applicable if you return to Canada and are hospitalized within 3 days of your return. The benefit pays $100 CAD per day up to a maximum of 10 days. Please note that you are required to provide proof of hospitalization in Canada by submitting the discharge summary in order to make a claim under this benefit.

If you have one (1) payable medical claim on your policy, MedipacPLUS protects your 'Claim Free' status and applicable discount for the following year's purchase of
Medipac Travel Insurance
. You would still be responsible for any Deductible you have chosen (if applicable). Should you have a second payable claim on the same policy, then you would not be entitled to a Claim Free Discount for purchases made the following year. You will, however, retain your Loyalty Credit.