Annual Plan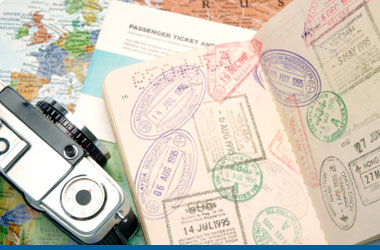 Travel Insurance Tips
If your upcoming birthday places you in the next higher age band, your premium can increase by 20-60%.

You can save money by departing earlier than planned, prior to your birthday. Even if you purchase a longer trip, your travel insurance premium may be lower, because you can now use a less costly age band.
Medipac Annual Travel Insurance Plan Benefits
The Medipac 23 OR 33 Day Annual Travel Insurance Plan is perfect for the frequent traveler, or anyone taking multiple trips within a year, up to 23 OR 33 days each (or 182 days within Canada). Clients will save time by applying for insurance only once for all trips, and if you take 2 or more trips you will have saved on your insurance premiums.

Convenient Features
Same preferred coverages and benefits as the Medipac Travel Insurance Plan
Unlimited international trips up to 23 or 33 days
Unlimited Canadian trips up to 182 days
Family Plan coverage is available for applicants age 56 and under; coverage for you and your spouse and up to 3 children under age 19
You can extend or top up your Annual Plan by calling Medipac (*additional premium may be required)
You are not required to notify Medipac before you depart on any short trip. (You may be asked for a proof of departure in the event of a claim.)

NOTE: Pre-existing Conditions clauses apply prior to each and every trip, so be certain you are in compliance prior to travel.

Get a quote on travel insurance »

Buy travel insurance online »
Back to Travel Insurance Plans »
Next Travel Insurance Plan - Trip Cancellation Insurance »