Customer Focus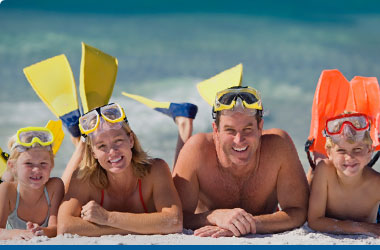 Travel Insurance Tips
Always read your travel insurance policy, before making your purchase decision, and ensure you understand the coverages being offered as well as the policy limitations and exclusions.

At Medipac, we're proud of our travel insurance policy and always include it in our Guide so clients have the opportunity to review it before buying. Do not buy any plan without reading, and understanding, its policy first.
MEDIPAC TRAVEL INSURANCE: CUSTOMER FOCUS
Medipac provides easy and professional customer experience. Call centre lines are staffed with medical professional who are knowledgeable about Medipac's travel insurance products and travel insurance claims, ensuring information-based and efficient services. Moreover, the Medipac Walk-in Centre is open to clients looking for a more personal, face to face experience. During busy seasons, the Medipac Call Centre and Walk-in Centre are open on extended hours for your convenience.

In the event of an emergency, Medipac's assistance lines are open 24 hours a day, seven days a week. Should you require the services of Medipac Assist, you will speak directly and immediately to a highly trained medical professional who will help you through any medical emergency while travelling. Our doctors and nurses will ensure necessary steps are taken for our clients to receive quality and fast health care services. Our medical team will constant contact clients until the emergency has been resolved.

Early Bird Travel Insurance

Since many clients of Medipac Travel Insurance make their travel plans early every year, in order to help reduce travel insurance costs, Medipac offers an Early Bird Travel Insurance Plan. You can benefit from the current year's travel insurance policy and get discounts at special Early Bird rates!
If rates go up during the main travel season, purchasers of the Early Bird plan are protected at their locked in rate.
If rates go down – which we always fight for – you will be sent a cheque for the difference!

That's the Medipac Double Guarantee.
Also, with the Early Bird Travel Insurance Plan, clients can enrol in an interest-free, 4-instalment payment plan which evenly spreads the cost of your travel insurance to around 3 to 4 months. The Medipac Early Bird Travel Insurance Plan is available from July 1 to early August each year and may be extended accordingly.

We're more than just travel insurance... »
Contact Us / Hours of Operation... »